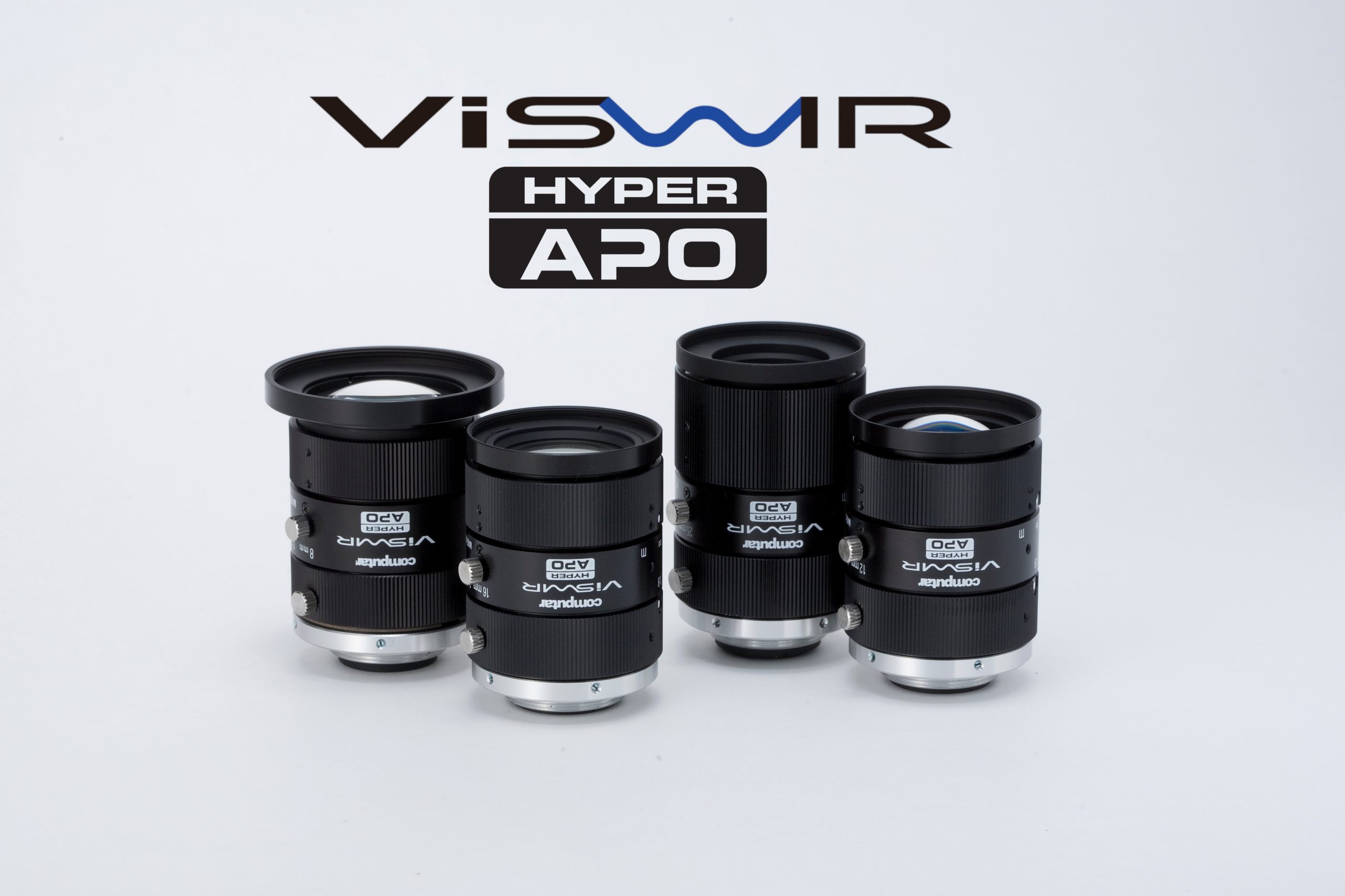 The ViSWIR Hyper-APO lens series, which was planned anddeveloped by IOD, received 1st place in the Inspect Awards atVision 2021, the world's largest exhibition for the machine visionindustry, held in Germany. We also received the Gold Award in the Innovators Award from Vision Systems Design, which is sknown as the most prestigious trade magazine in the U.S.We owe this feat to the efforts of everyone involved at IOD'sheadquarters, overseas representatives and local staff members. I would like to express my sincere gratitude to everyone. By using this technology, it has become possible to easily realize a special
shooting method called spectroscopic imaging with an ultra-wide wavelength of 400-1,700nm. This enables the provision of images with invisible areas that are suitable for AI judgements, which were difficult with conventional camera systems. This technology is expected to have future industrial applications as a machine's eye. Thanks to our active marketing, design and development and sales activities in recent years, our presence in the industrial sector
has been growing. By taking advantage of IOD's strength, which is the capability to realize planning, design, production and sales on a one-stop basis, we will strive to detect and solve social issues from the perspective of a machine's eye in this sector, which is expected to achieve further growth with the promotion of AI and automation.