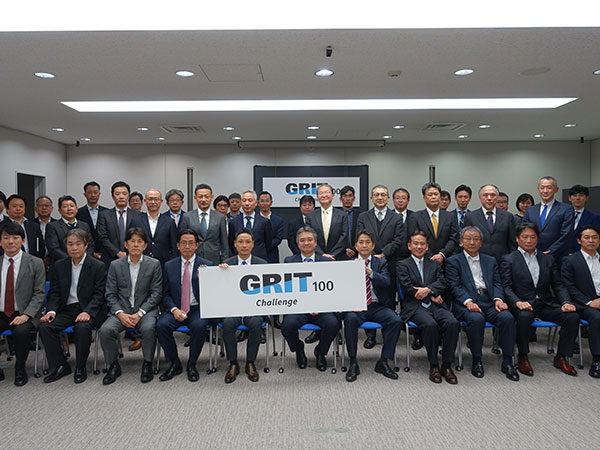 CBC Co., Ltd. was established on January 20, 1925 as Doi Utaro Shoten and reorganized in August the same year as Chugai Boyeki Gomei Kaisha, based on the founder's strong aspiration to expand the business abroad while connecting Japan or "Chu (inside=domestic)" with "Gai (outside=overseas)". In 1935, its 10th anniversary, the company was transformed into a joint-stock company and was renamed Chugai Boyeki Co., ltd.
The company successively diversified its "Shosha (trading company)"* business, starting with raw materials for shoe polish, into dyes, chemicals and pharmaceuticals.
※What is a "Shosha"?
It is a type of company engaged in trade centered on the importation/exportation and domestic sales of goods; in a broad sense, wholesale trade. It is translated into English as "trading company", but a Japanese trading company is considered to have a unique form of business and is called
"Shosha"
in Japanese in other countries as well.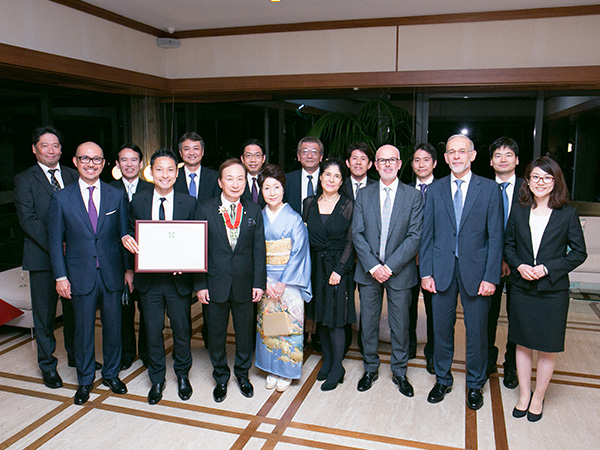 To expand its export business, the company started to move towards globalization from an early stage and opened a branch office in Shanghai in 1936. The company promptly focused on and launched business expansion through M&As in 1939 and made rapid progress by successively setting up affiliated companies. On January 7, 1946, the founder and the first president, Utaro Doi, announced the "Company Principles," which became the foundation of the present company.
The company started handling vinyl chlorides and synthetic resins from around the 1950s, which was a progressive approach at the time. It concurrently accelerated its globalization and established representative offices in New York and Hong Kong in 1960 (which became local corporations in 1970). When the first president passed away in 1970, the current chairman, Utaro Doi, was appointed as president the same year (Naotoshi Doi, vice president at the time, assumed the post of president and changed his name to Utaro Doi).
Adding "romanticism" to the first president's "Company Principles," he set up a corporate philosophy to
"contribute to the prosperity of employees and their families and the development of local communities through sustainable growth of the company"
and established a strong, bold and unique "Shosha-style" business entity focused on further development in the next generation.
As a
"development type creative trading company,"
combining the functions of a Shosha and a manufacturer, the company advanced into a manufacturing business which was completely different from its previous business, starting with an M&A of an optical business. A manufacturing business equal to the original trading business has now been established in the automotive and electronic material fields, the IT and robotic-related fields, and especially the fast-growing pharmaceutical manufacturing-related field. In addition, the company has further accelerated its globalization with 43 bases in 18 countries around the world.
In February 1999, the company was renamed "CBC Co., Ltd." based on the initials of Chugai Boyeki Company, with the aspiration to become a truly globalized company.
While our corporate philosophy of "Co-existence and Co-prosperity," which is to "Dream Together," will never change, we will further this philosophy to maintain our stance as a company that continues to develop and prosper eternally by keeping our challenging spirit in any age and make social contributions by developing business and growing with a global presence in a wide range of fields.
As for globalization, we have strongly promoted 'glocalization' to realize "true globalization." Specifically, we assessed and employed "CBC family" members (employees) fairly and impartially from around the world, regardless of nationality, race or gender. We also boldly reformed our operations so that we can strongly promote local businesses in each region where local personnel and employees can shine and accelerate the global growth of the CBC Group.
With a history of close to a century since starting out as a trading company specializing in chemicals, we are still growing towards our 100th anniversary. We take our own initiatives and boast overwhelming speed and decision-making capability that is globally competitive. We are making transformations year after year to fully utilize our presence and flexibility in all business scenes from upstream to downstream as well as our advantages and values as a unique and special corporate entity.
The unique spirit which has been passed down since the foundation of CBC is to "always come to the forefront of the race with aggressiveness, ceaseless efforts and bravery" and "never lose passion and make utmost efforts as a permanently growing company."
We have a platform that can truly realize the dream of every employee, which is the most precious asset of the company, with "Shosha spirit" + "challenging spirit" as well as the joy of creating from zero. This is indeed our starting point and the source of "CBC Value."
Our current slogan toward our 100th anniversary is "CBC GRIT 100." We will further refine our "ability to persevere" with passion and tenacity and work together with our employees who are our family and our most valuable assets, to become a "strong company that employees can be proud of" and to provide even stronger "CBC value" to our customers.


Masataro Doi